Merchandising
---
TILECAD© for the planning of merchandising spaces
On the base of TILECAD© and personalizing the graphic library and the furnishings 3D (exhibitors, shop rooms, workshoop, slidings, etc.) so that to produce in brief times any typology of planning of areas, corner, show room, stand for the ceramic merchandising.
On every parametric furnishings (all imported in formed Autocad©. DXF 3D and directly furnished by the manufacturing firms) the panels have been installed, then always servants inside the program, or produced ceramic extracted from the library of over 5000 present images in the database. Besides the parametric algoritms of the software allows, in total liberty, to modify instantly every component both as dimension that as applied texture.
To conclusion a comprehensive photo-realistic three-dimensional visualization of the metric calculation is gotten for being able to effect a following estimate.
All the inside offices of planning of suitable computer systems have been furnished for being able to produce in fast times (some about ten minutes) any project reconstructed according to the applications that will reach. This will allow to practically answer to the distributive net in real time with an elevated quality in comparison to any other system till now used (manual sketch, not-specialistic horizontal CAD programs, etc.)
The relapse of this service of high quality won't make him also attend toward the inside optimization of the times and in the use of the personnel provost.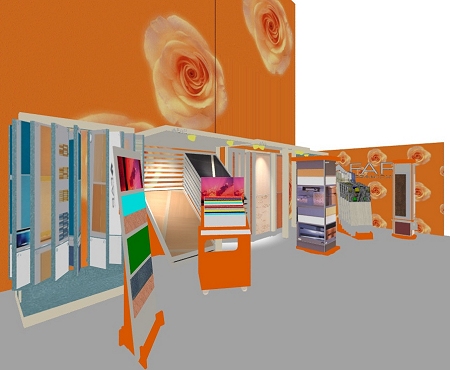 OMNI DATA also offers a specific service for the creation of book of planning of areas and showrooms of merchandising according to desired of the firm.
The book is able to contain both the plant of planning 2D that the various points of view in rendering 3D for the maximum understanding from the consumer as well as in enclosure the metric calculations is of the products that you furnish of merchandising.
For further information on the service of planning: Service of rendering 3D